Major Repairs and Upkeep of Apartment Buildings
ABOUT
Repair and maintenance of an apartment building is essential for the residents to live in a safe condition as long as possible. Through the process of major repairs and upkeep of apartment buildings, the building is improved by the repair of physical deterioration caused by use and aging and the upgrading of functions. As a result, comfort is improved and the asset value of the building is also increased.
Our Strength
Necessary repair is different between the apartment building that is going to have the first major repair and the one to have had many such opportunities. Experienced employees investigate and diagnose the building carefully in detail and examine and determine the scope and method of repair. We always make a proposal based on the viewpoint of customers. The ratio of having a repair contract directly with a resident association of apartment houses is about 90 percent.
Our original rooftop waterproof service "K Plus Roof Guard 30" comes with a 30-year warranty. It means a significant cost reduction in a plan for rooftop waterproofing and reduces the budget for building maintenance.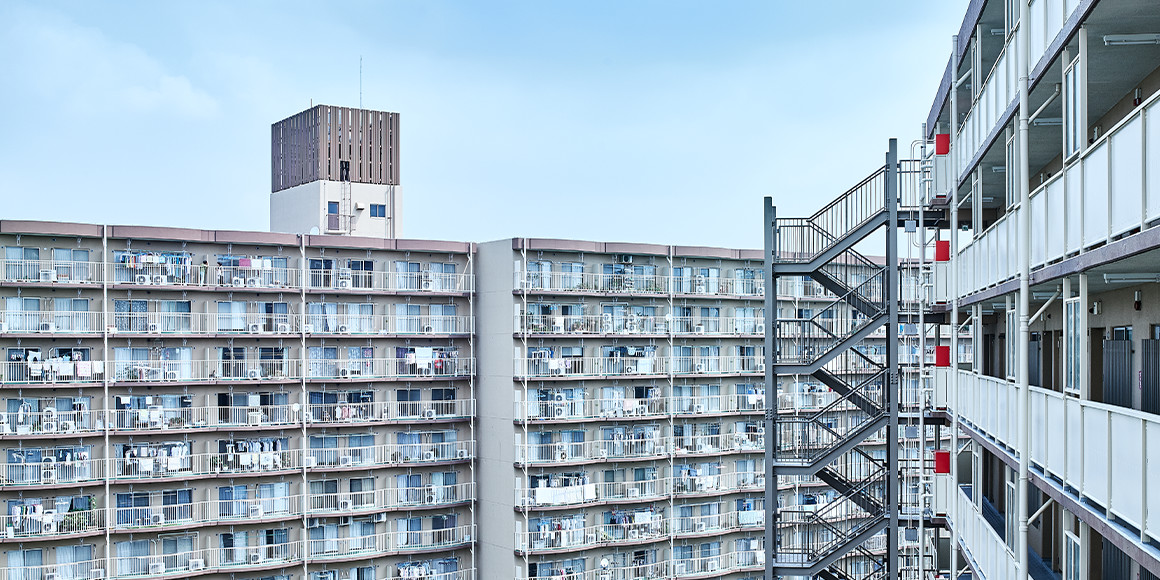 About Major Repairs and Upkeep of Buildings
Major repair is conducted on a building where people reside. Residents may need to remove everything from balconies or be unable to hang the laundry out to dry. To reduce the stress on residents, site agents receive a thorough training as customer service staff.
During the repair work period, a website dedicated for major repair "SAPOTOCiO" is ready to help residents. Information about access to balconies (if the laundry can be hung) of each room and progress of the work can be viewed anytime, anywhere.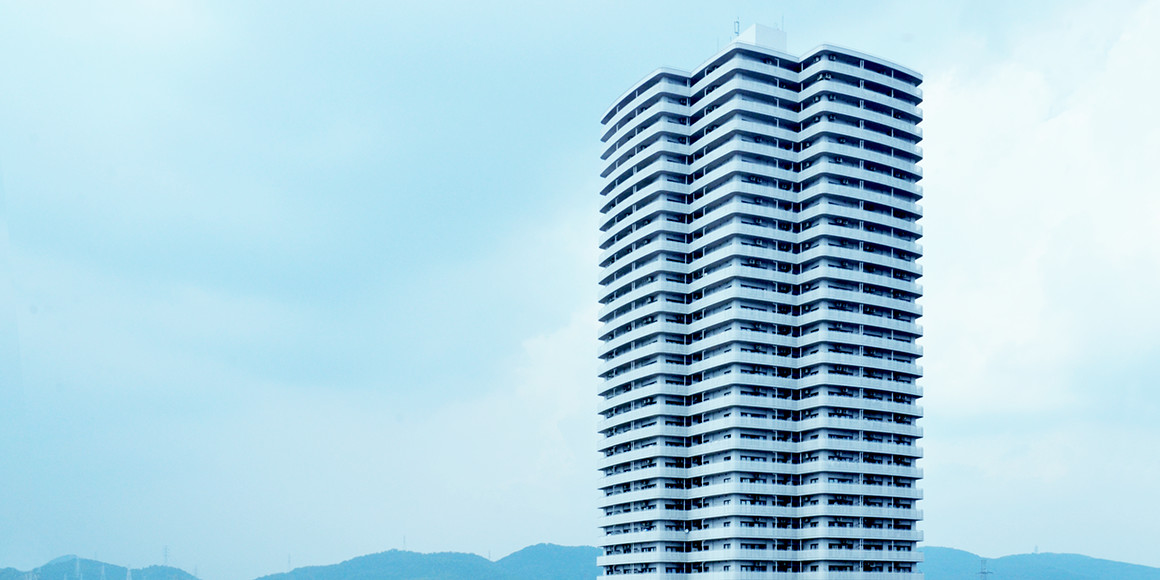 Major Repairs and Upkeep of Skyscraper Apartment Buildings
The number of skyscraper apartment buildings is ever increasing. For their major repairs, we promise to make the best proposal by combining the scaffolding plan including appropriate gondolas that fit the characteristics of the building and work period/specifications.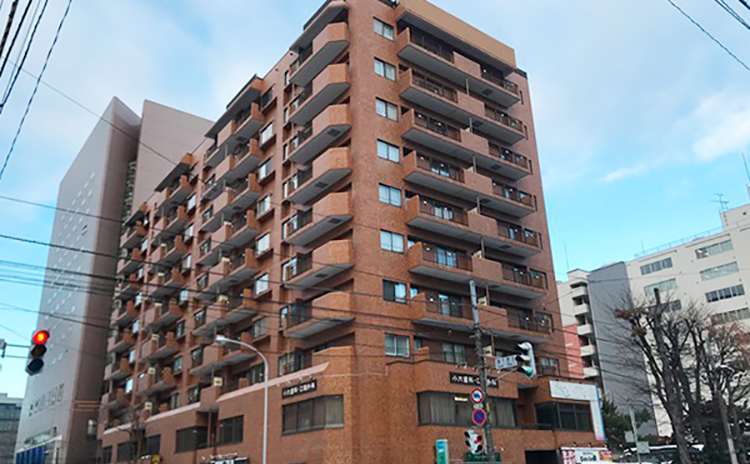 LM Odorikoen
Area: Sapporo City, Hokkaido, Number of floors; 10, Number of households: 62, Completed in 2017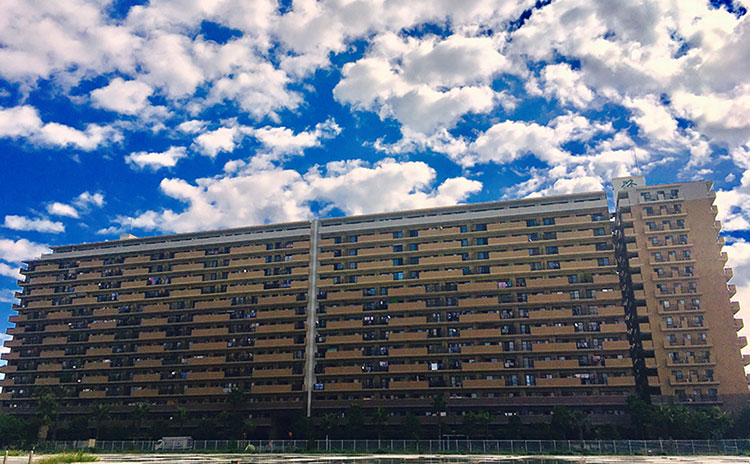 Renai Grand Mrina Shiomi
Area: Koto Ward, Tokyo, Number of floors; 15, Number of households: 440, Completed in 2017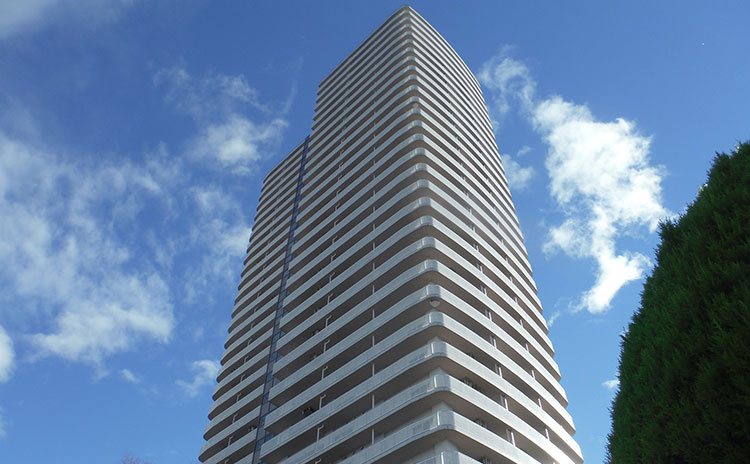 Sky Stage 33
Area: Komaki City, Aichi, Number of floors; 33, Number of households: 270, Completed in 2011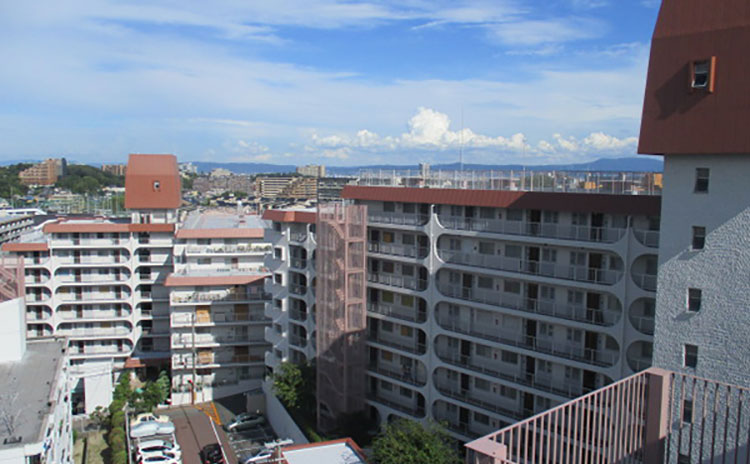 Senri Rex Mansion
Area: Suita City, Osaka, Number of floors; 8, Number of households: 244, Completed in 2017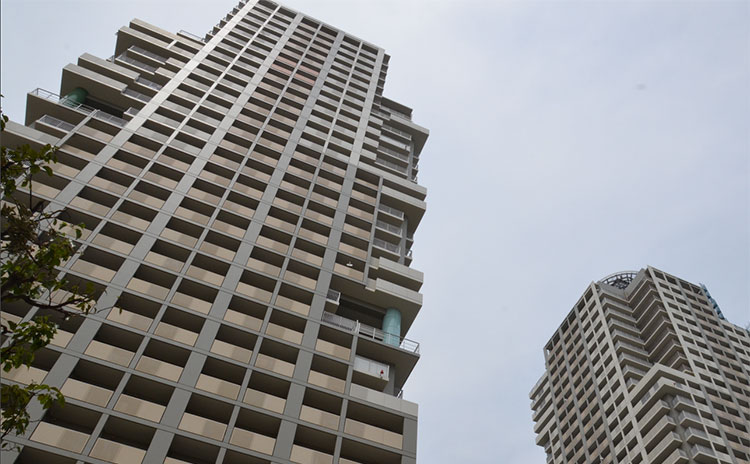 HAT Kobe Nadanohama
Area: Kobe City, Hyogo, Number of floors; 33, Number of households: 573 (2 buildings), Completed in 2019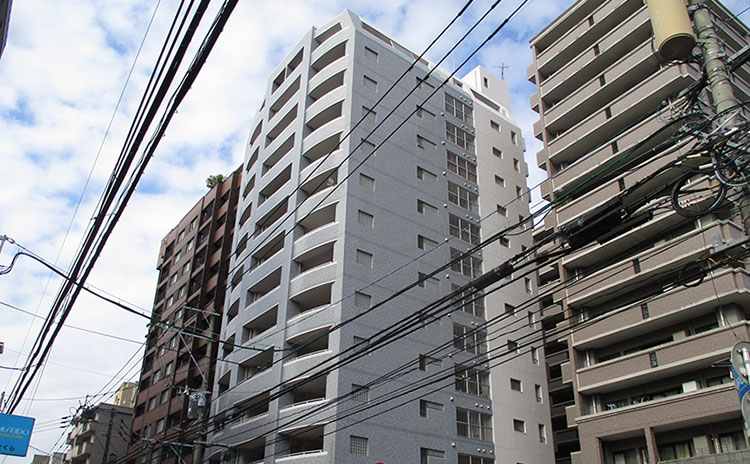 Adream Tenjin
Area: Fukuoka City, Fukuoka, Number of floors; 14, Number of households: 38, Completed in 2017